Institute for Benin Studies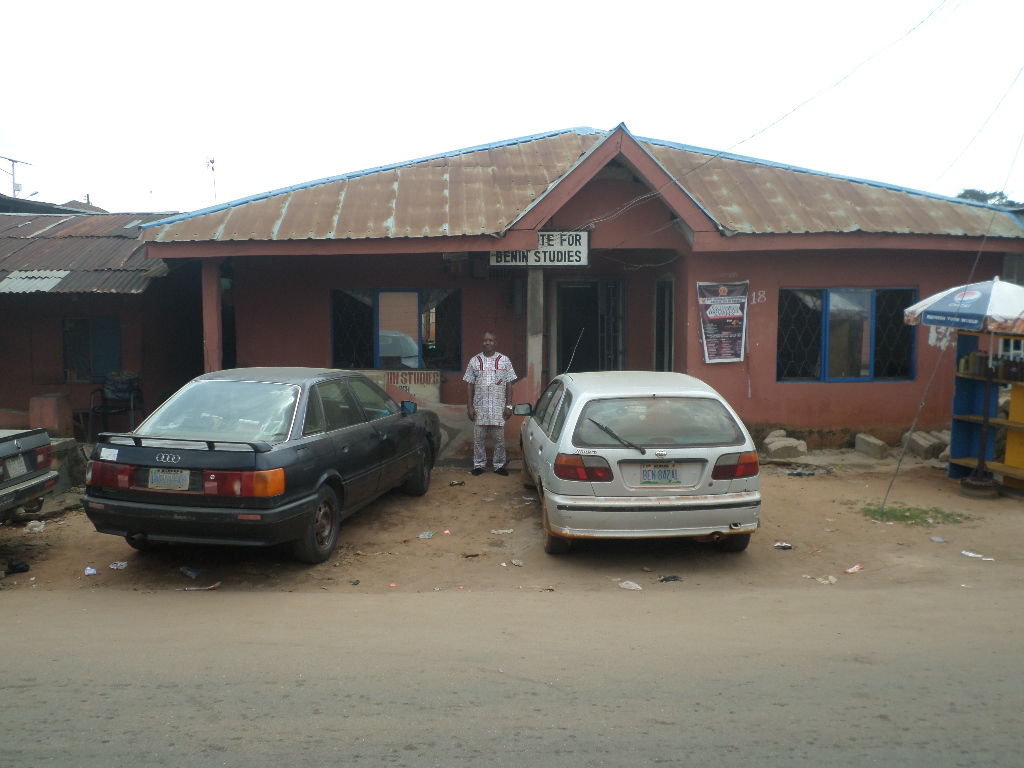 The Institute
The Institute for Benin Studies is a non profit, research and documentation organization dedicated to the study of the history, culture and values of the Edo people of Midwestern Nigeria and the Nigerian people in general.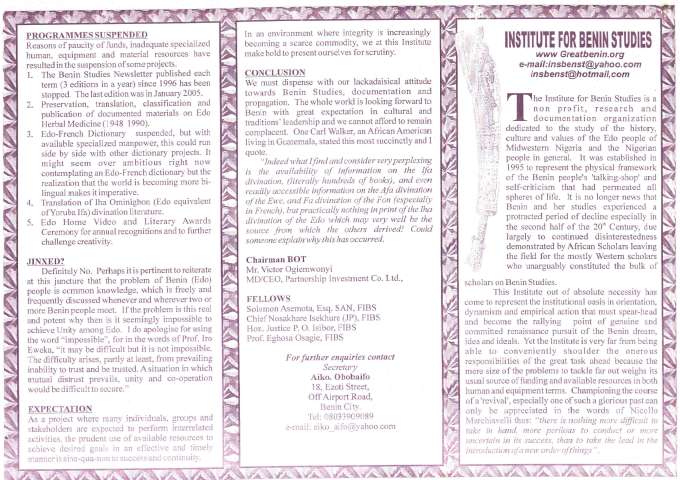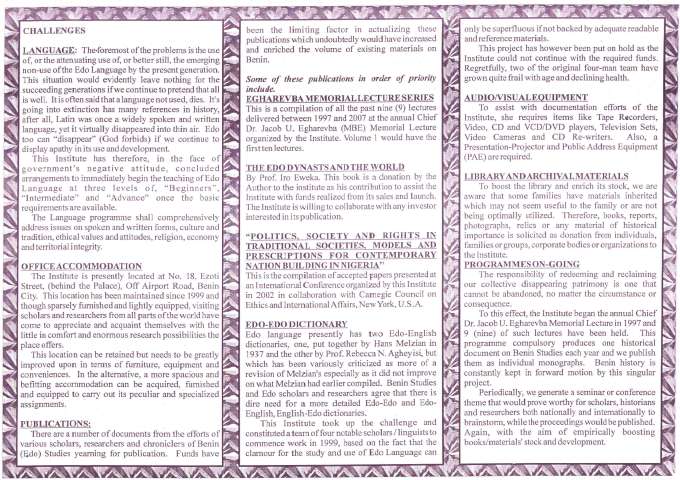 (Click on the images to enlarge)
The Institute is located at 18, Ezoti Street, Off Airport Road behind the Oba Palace (red square on the Map of Benin City).
Outside (October 2017)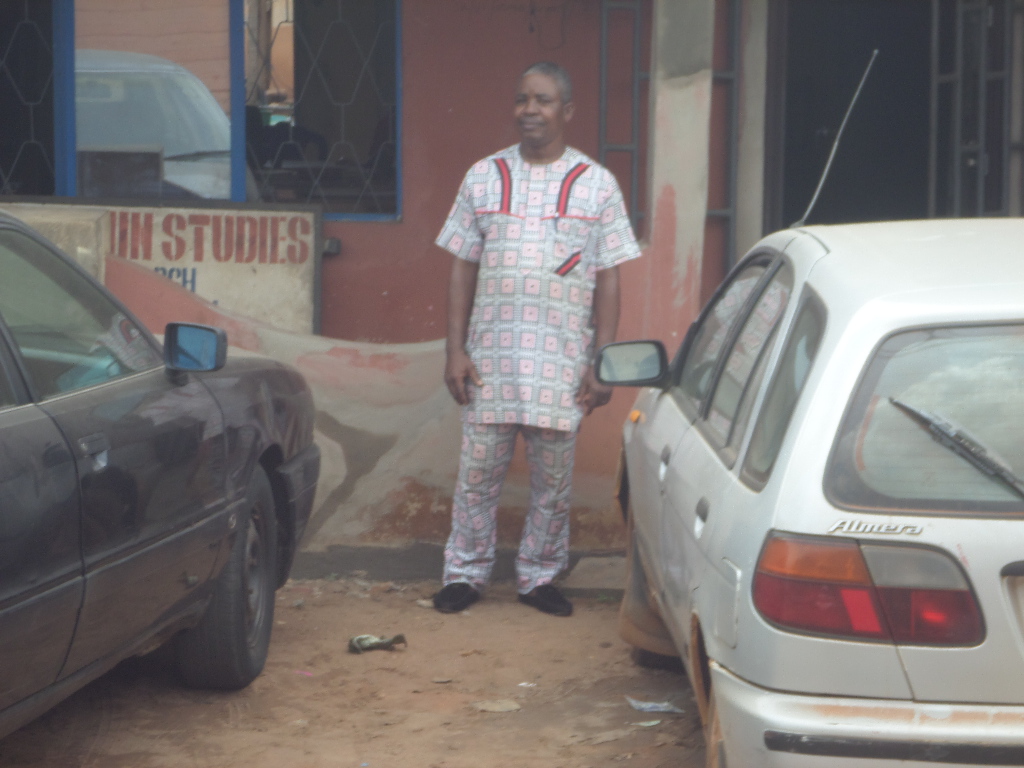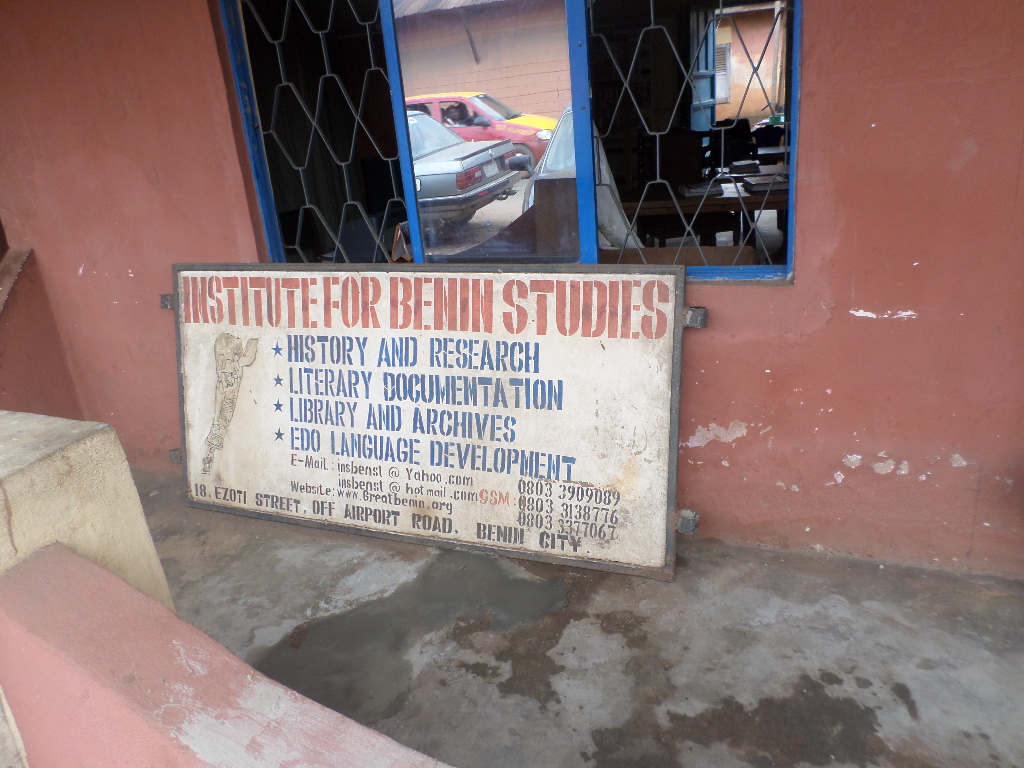 The secretary of the Institute, Aiko Obobaifo.
Inside (October 2017)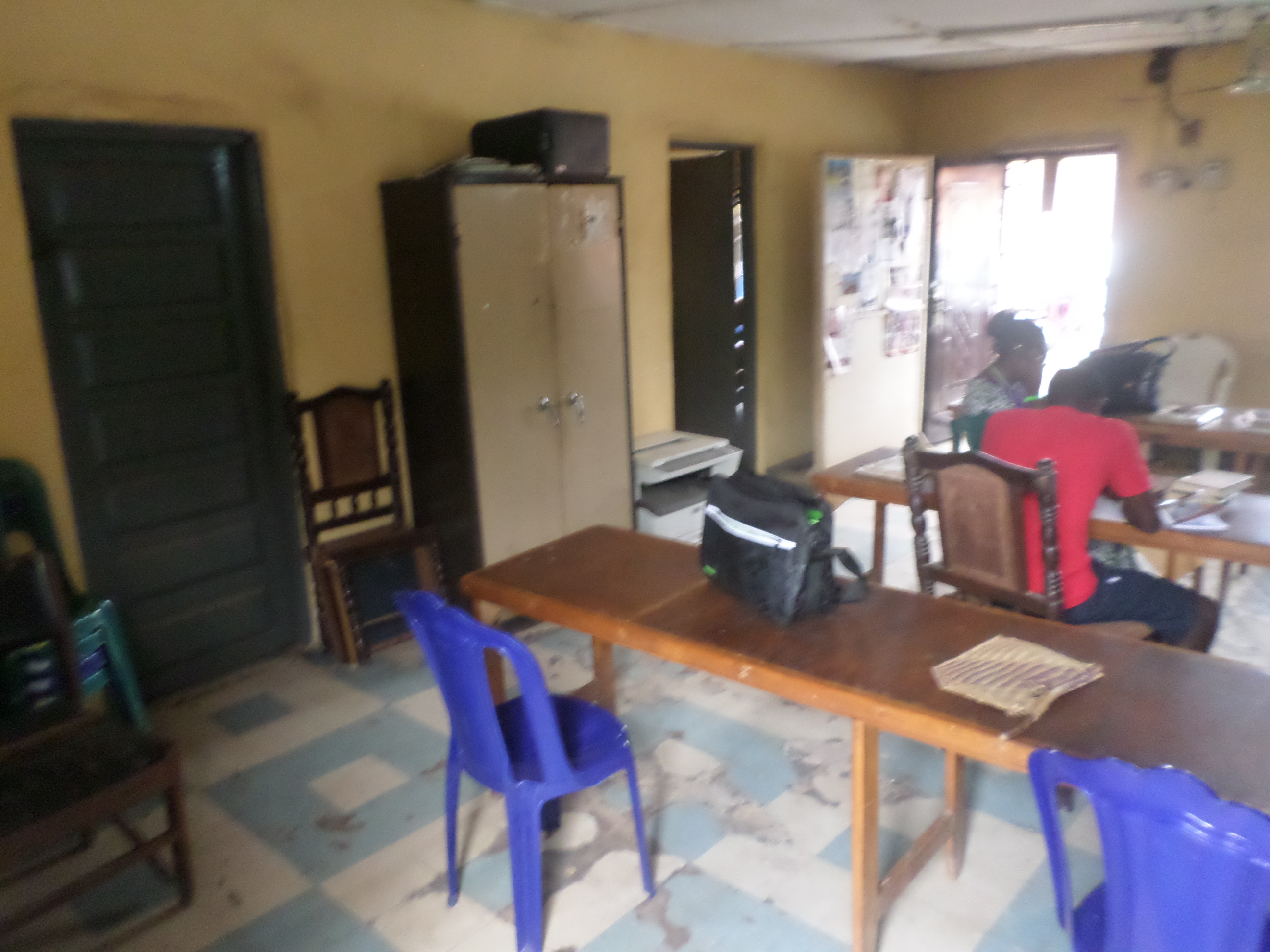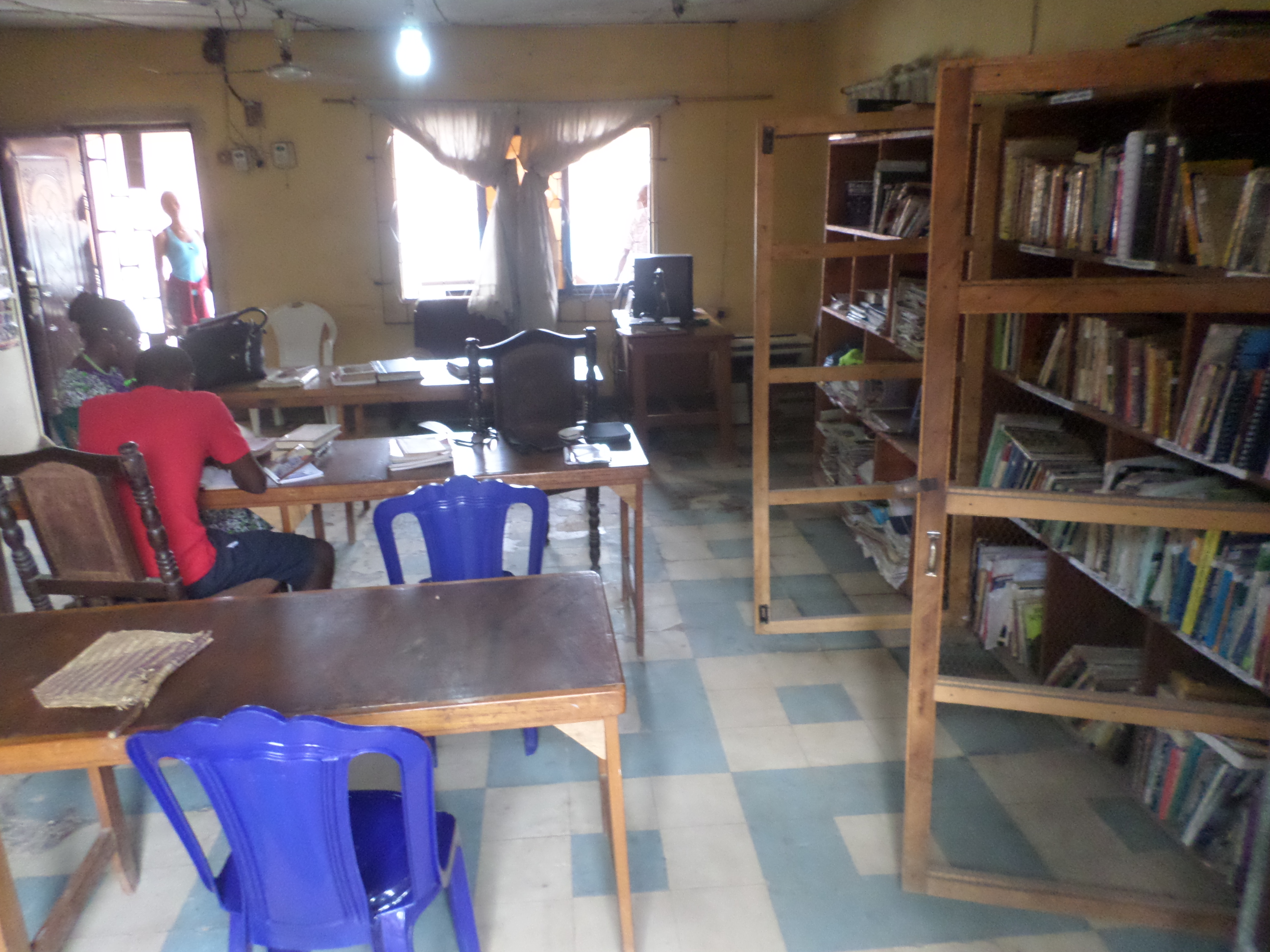 The Library of the Institute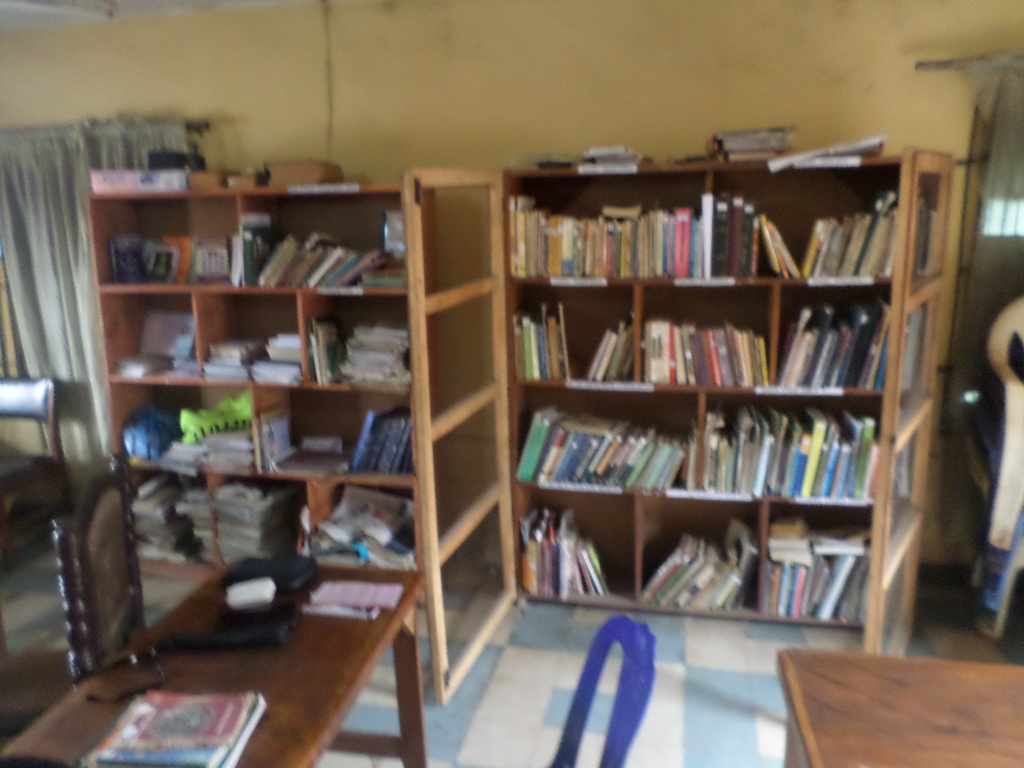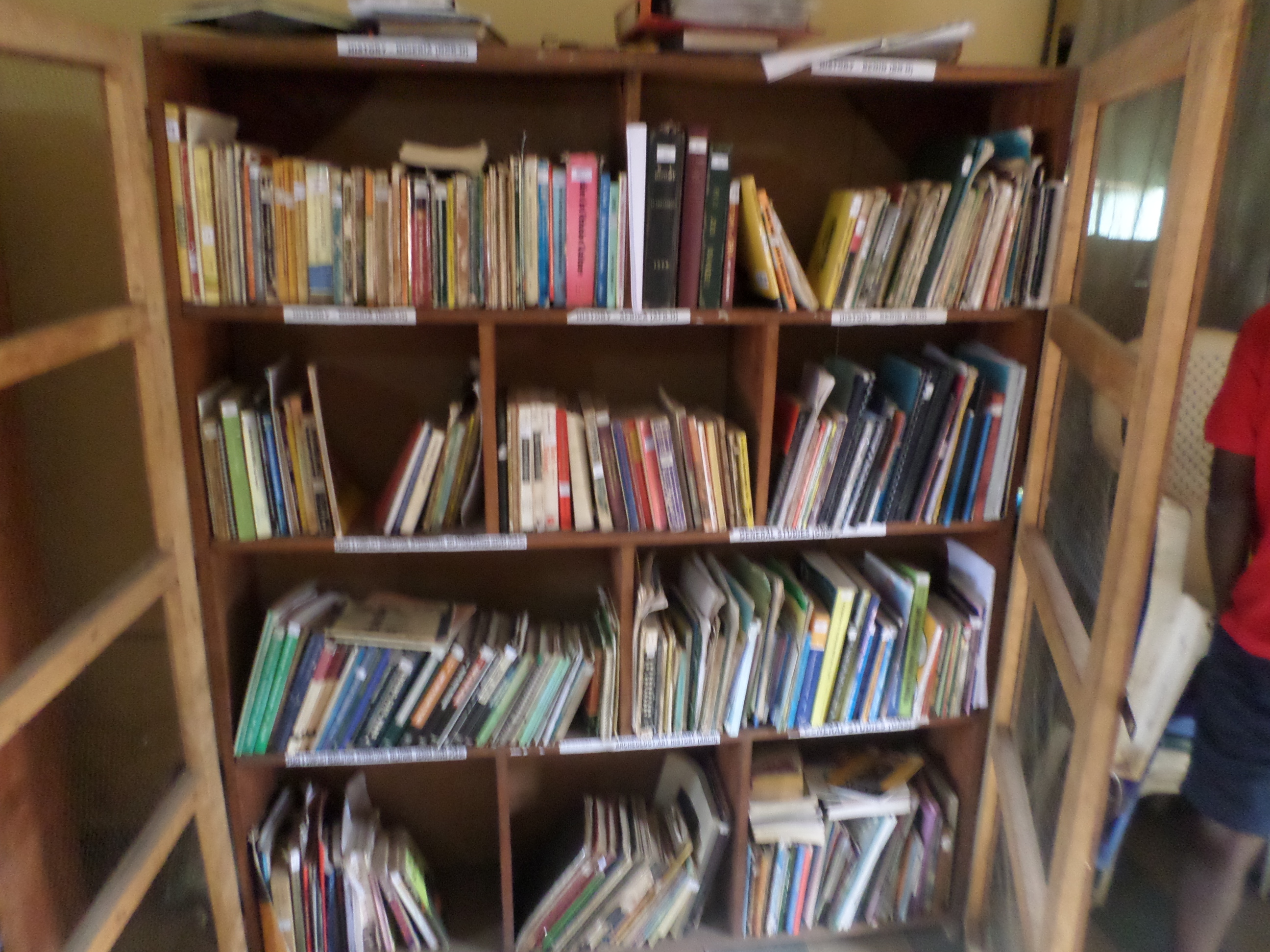 The Chief Jacob U. Egharevba Memorial Lectures
The Institute is the organizer of the Chief Jacob U. Egharevba Memorial Lecture and Award Ceremony. Fifteen lectures have been held annually from 1997 to 2014 (except 1998, 2004 and 2012).
Awards are given to individuals and corporate bodies whose efforts have enhanced the image of Benin positively.
Workshops and Conferences
A Workshop on Edo Language Development was organized on 10 october 2012.
A two day International Conference on African Monarchies, Development & The Future was organized on 9 and 10 July 2014.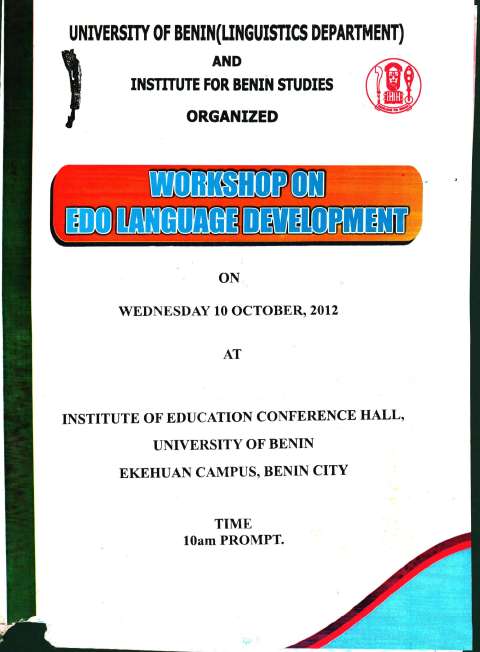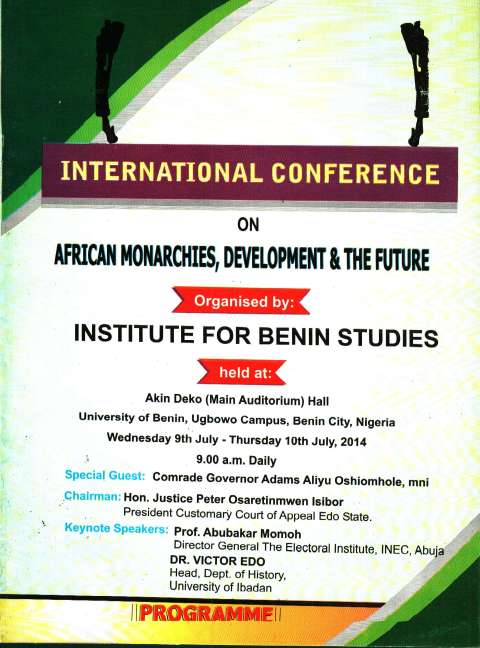 Touristic Activities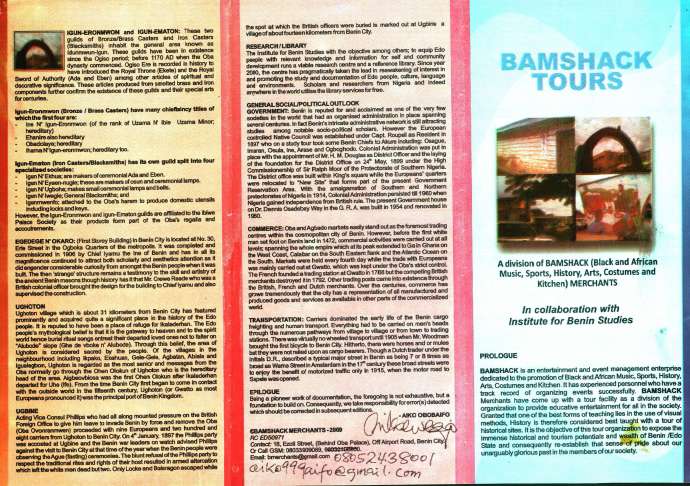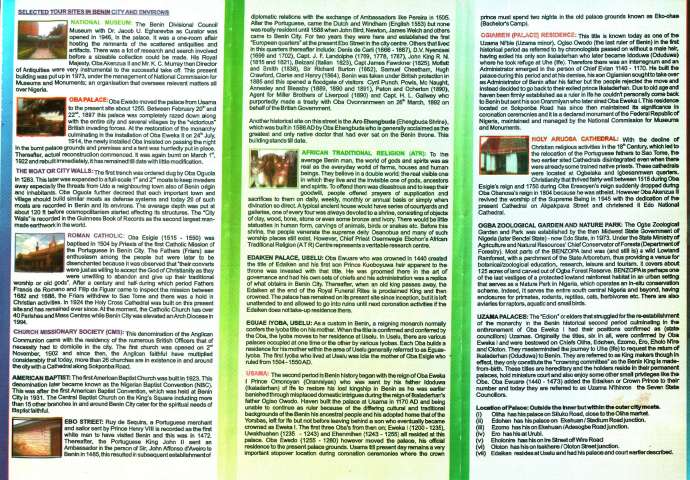 ---
Last update: 11-03-2021